Charities and Philanthropy
The Akron Woman's City Club supports a strong community outreach.
Through personal donations, fundraisers, and Club contributions, the men and women of the Club give to local institutions and individuals in need.
We have an ongoing community partnership with Portage Path School providing students with uniforms, library books, and art supplies. We also support the Girl Scouts of America, the Rape Crisis Center, and other local organizations.
Upon request, the Club and Coach House donate dining gift cards and theater tickets to support local programs.
We are always looking for volunteers to join us in making a difference in our community.
Items are being collected for Veterans: men/women's clothing (no shoes), toiletries, individually wrapped candy, packaged food, or canned food (not expired). Items are also being collected for the Battered Women's Shelter: women's clothing and toiletries. Items can be placed in the box in the lobby at the Club.
Portage Path School - Ongoing Projects
Donated clothing and school uniforms for needy children at the start of the school year.
Participated in the school's food drive with canned and boxed goods for needy families for the holidays.
Gallery Section donated art supplies to the school's Art Department.
Books have been purchased for the school library and were delivered at the start of the school year.
In addition, many of our members have given their time by signing on as "party helpers" and "reading buddies."
Recently, we held our 3rd annual tea for 5th grade girls from both Portage Path and Helen Arnold Learning Centers.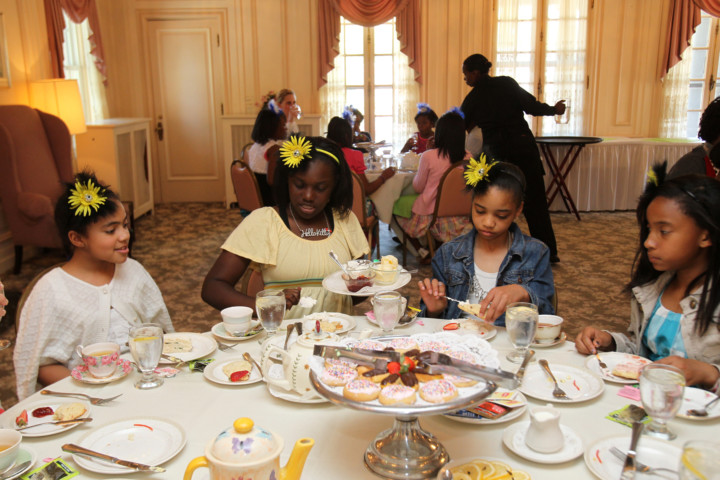 ---
Other Projects
Two $1,000 yearly College Scholarships have been awarded.
Instituted a Charity of the Month Program.
This year, we have had very successful donation drives for:
Jan. -  Soles 4 Souls
Feb. - Soldier Socks
Mar. - Battered Women's Shelter
April - The Humane Society
May - Portage Path School
June - General Charities & Student Grant Fund
July & August - Hugs -N- Bugs
September & October - Portage Path School