Weddings at the Akron Woman's City Club
The historic Akron Woman's City Club of Akron provides an unparalleled ambiance for your special day. 
Our Ballroom is one of Akron's most sophisticated spaces. From the Venetian crystal chandeliers hanging from the beautifully sculptured ceilings to the flooring of walnut and oak parquet, it is the perfect place for your guests to dance the night away. Outside of the Ballroom is the Fountain room that serves as a wonderful gathering place before your event. The elegant Chrystal Dining Room is an ideal setting for your wedding ceremony.
The Akron Woman's City Club's lobby will greet your guests with an old-world charm. Starting from your arrival to the porte-cochere, to the entrance way with its beautiful leaded glass windows and the breath taking staircase. The Gallery Room, which is the original library of our house and is used to display art work by selected artists, along with its richly paneled walls and fireplace, creates an elegant setting for cocktails. In addition, the warm and comfortable atmosphere of the Terrace Room with its spectacular view of Down Town Akron, along with the garden view of the Terrace Patio can be used for pre-reception drinks and hors d'oeuvres.
The Akron Woman's City Club's second floor is available to you for your wedding preparations. Our menus feature a variety of select culinary combinations that can fit your needs. Our Chef and staff will assist you in every aspect of planning and coordinating your special event. It is our goal and commitment to exceed your expectations and to ensure an unforgettable and wonderful experience.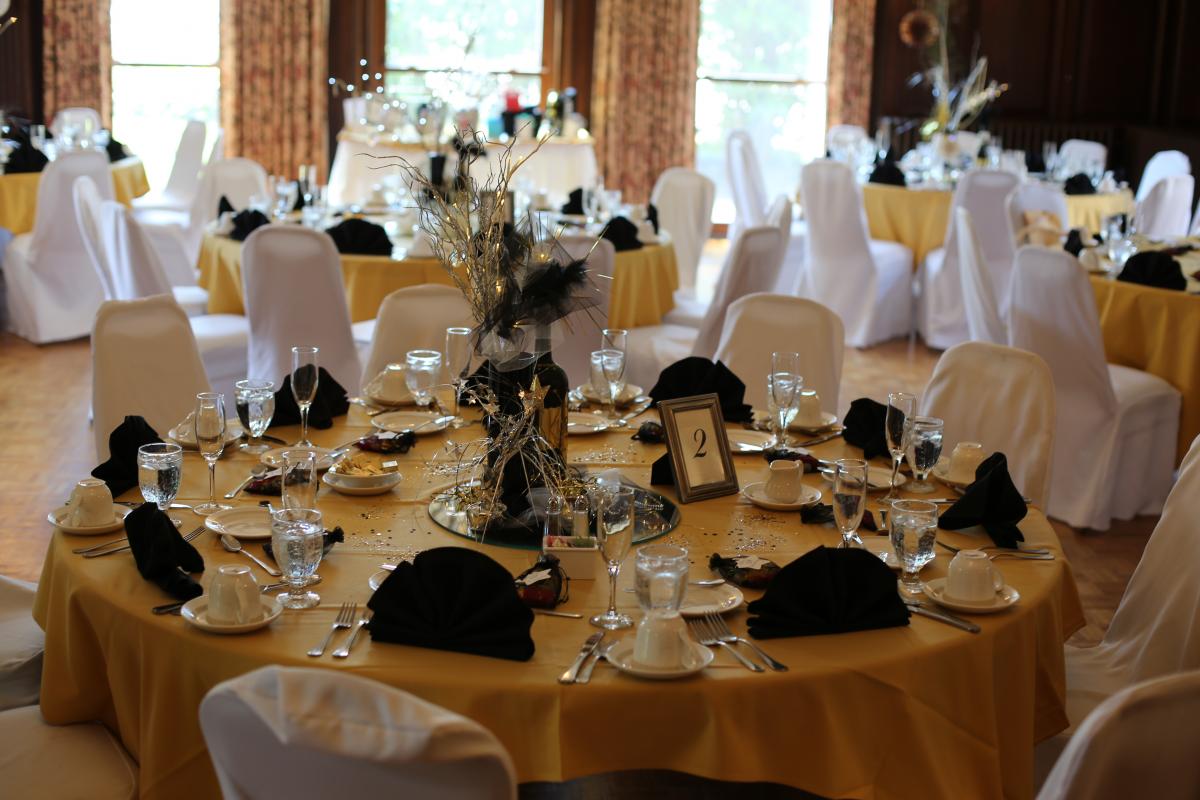 ---
Why Choose the Akron Woman's City Club for Your Wedding Venue?
Offers a unique, elegant and intimate setting for both outdoor and indoor wedding events of up to 150 attendees
Arrangements for event essentials (linens, decorations, wedding cake, etc.)
Provides excellent food selections and service at a reasonable price
The Club offers a full bar service
The Club has beautifully appointed rooms of all sizes for hosting bridal showers, rehearsal dinners, and other gatherings 
The Club is centrally located and has ample parking
Call (330) 762-6261
Akron Woman's City Club
732 West Exchange Street
Akron, Ohio 44302