Gallery 732 hosts local area artists'  shows.
A different artist is featured each month throughout the year. During the summer months the Gallery devotes its' space to show the art work from our local school comunities of : Portage Path Community Learning Center, Helen Arnold Community Learning Center, and Buchtel Community Learning Center.
Gallery 732 Artists and Sponsors 2019
August-September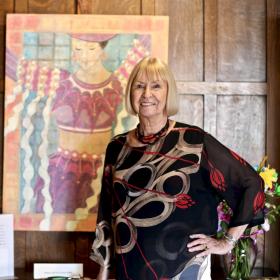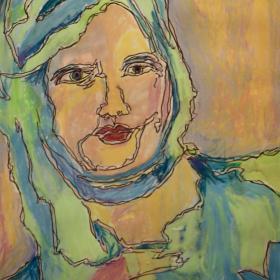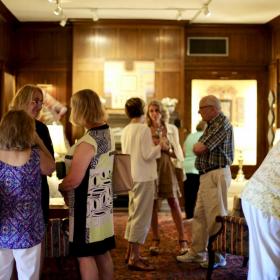 Artist: Judy Salamon
Sponsor: Diane Vukovich
Judith Salamon has been creating various forms of artwork over the years. She has her MA in painting from New York University and she has studied in both France and Italy. She taught ceramics, weaving and painting at Cleeland Heights High School for 30 years and became Department Chairperson. That career included teaching part time at the Cleveland Institute of Art for 20 years. Her last job was working for Kent State University as a Supervisor in the Art Education Department, where she enjoyed helping student art teachers at various school sites in the area.  Come see her artwork on display! 
October -November
Artist: Anita Burgess
Sponsor: Vi Pappano
December-January 
Artist: TBD 
Sponsor: Jan Cross  
Come Visit Us! Free and open to the public Tuesday thru Saturday 9:00 am to 3:00 pm.
Art displayed is available for purchase.